Prof. Ali Najafinejad, President of Gorgan University of Agricultural Sciences & natural resources (GUASNR), and Prof. Farhad Khormali, Director of International Affairs, GUASNR visited the Institute of Tibetan Plateau Research, Chinese Academy of Sciences (ITPCAS) on May 25, 2018.
Firstly, Prof. Ali Najafinejad and Prof. Farhad Khormali visited Key Laboratory of Continental Collision and Plateau Uplift, Key Laboratory of Tibetan Environment Changes and Land Surface Processes, and Key Laboratory of Alpine Ecology and Biodiversity guided by Prof. Juzhi Hou, executive director of the Third Pole Environment (TPE) Iranian Center. After that, they participated a symposium chaired by Prof. Fan Zhang, director of international cooperation division, ITPCAS. Profs. AiLikun, Juzhi Hou, Tianxiang Luo, Wusheng Yu, Xiaoyan Yang, Associate Prof. Haifeng Zhu from ITPCAS, Dr. Juan Liu, International Affairs, Research Center for Eco-Environmental Sciences, CAS, Prof. Wenjiang Liu, Executive Deputy Director of Central Asia Center, Xinjiang Institute of Ecology and Environment, CAS attended the event. At the beginning of the symposium, Prof. Fan Zhang warmly welcomed the visitors from Iran. Then 9 talks were given by the participants to introduce the TPE international program, overview of GUASNR, Sino-Iranian Cooperation in the Field of Water and Environment, Network of Ecosystem Monitoring and Research in Iran, Suggestion for ecological observations along rainfall gradient in Northern Iran, Water vapor isotope monitoring project in West Asia, Origins and Spreads of Agriculture, and Study on Iranian Forest, and Observation of lakes and soil in Iran, respectively. Prof. Fan Zhang also introduced the CAS President International Fellowship Initiative (PIFI). In the end, the participants further discussed the exchange of students and talents, the training of young scholars, and additional fields for potential cooperation between the two sides.
This activity has enhanced mutual understanding, laid the foundation for further cooperation between the two sides, and provided a good support for the establishment of the Iranian Center.?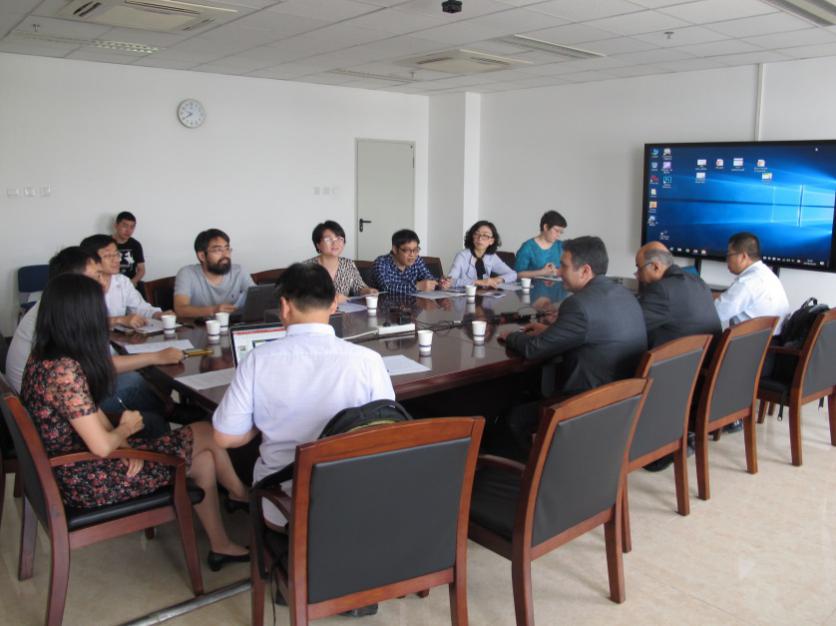 Prof. Fan Zhang welcomed the visitors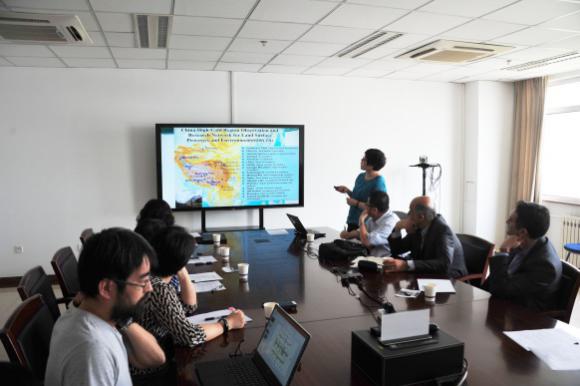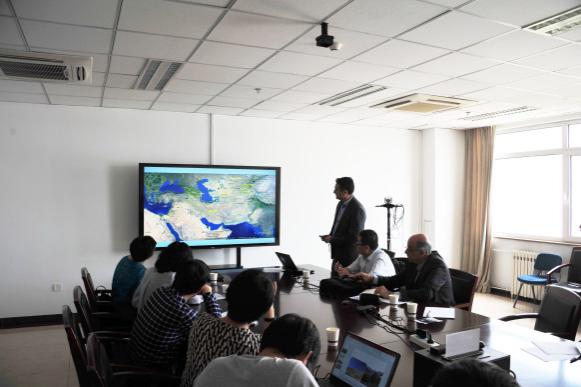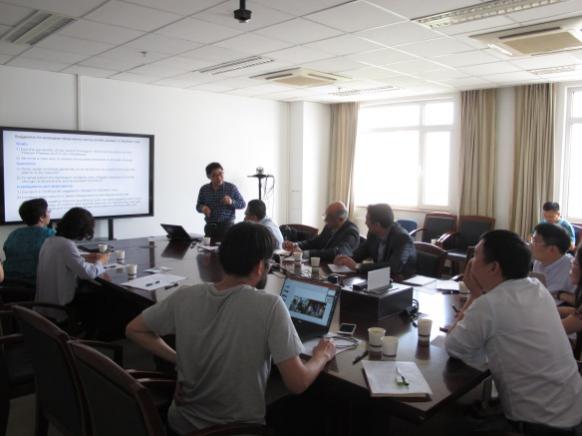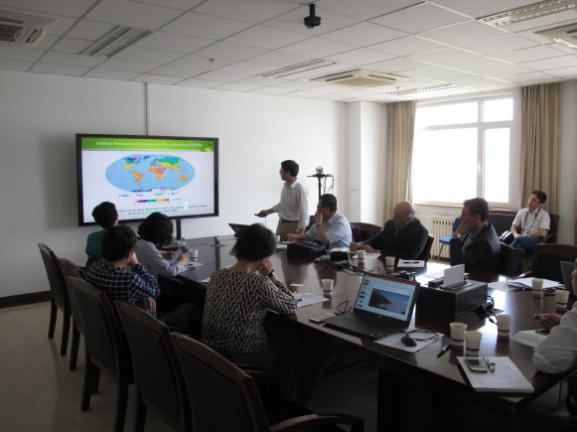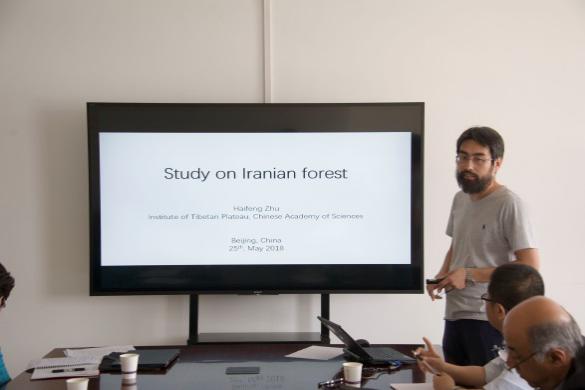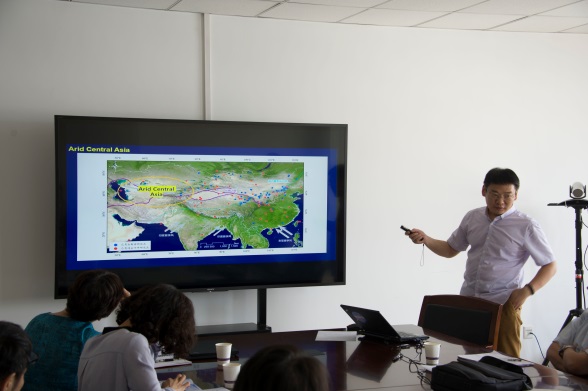 Project communication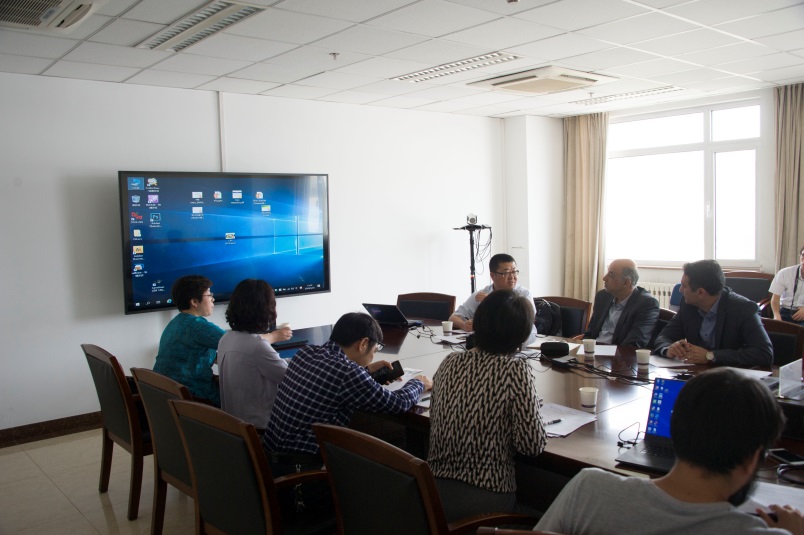 Heated discussion